Provis Technologies Is All Set to Thrive by Creating Solutions for With a 360-Degree Marketing Approach: GoodFirms
For years, Provis Technologies has been creating dynamic, intuitive, and scalable solutions, allowing it to capture the attention of GoodFirms users and lead as one of the top mobile app development service providers in Jaipur on GoodFirms.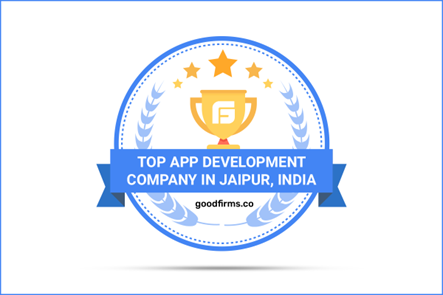 The following information includes a brief introduction to the company, the GoodFirms evaluation process, and an evaluation report of the services provided by Provis Technologies experts.
To begin with, Provis Technologies, founded in 2011, is headquartered in Jaipur, Rajasthan. With 8 years of experience, the Provis team creates aesthetically pleasing, highly efficient, and scalable solutions for clients from various industries and regions.
The dedicated and hardworking team assists business owners in turning their ideas into reality and progressing toward their business goals. From initial analysis to structure design, resolving difficult IT issues, testing, and deployment, the professionals at Provis provide all types of mobile and web development services centred on digital to assist business owners in building profitable businesses.
The expert artists' team at Provis Technologies believes that perfect design is the key to customer loyalty. Professionals combine their creativity and experience to discover the best ways to impress their customers and make them fall in love with the products they receive. The seasoned experts investigate all issues by analysing, engaging, and maintaining relationships with business people. It assists them in setting aside any possible assumptions and defining which goals must be met. Designers create the right features and functions to help clients' businesses grow by resolving business issues.
Furthermore, the artistic team at Provis analyses the market, learns the weak and strong points of competitors, defines the needs of the target audience, which ultimately increases the ROI of the clients' business and helps the team to reduce failures in the future. This firm's app designers continue to astound its clients by implementing designs with technicalities. This is one of the primary reasons the company has established itself as one of the leading app development agencies in Jaipur.
About the Author

As a Content Writer at GoodFirms, Anna Stark bridges the gap between service seekers and providers. Anna's dominant role is to figure out company achievements and critical attributes and put them into words. She strongly believes in the charm of words and leverages new approaches that work, including new concepts that enhance the firm's identity.